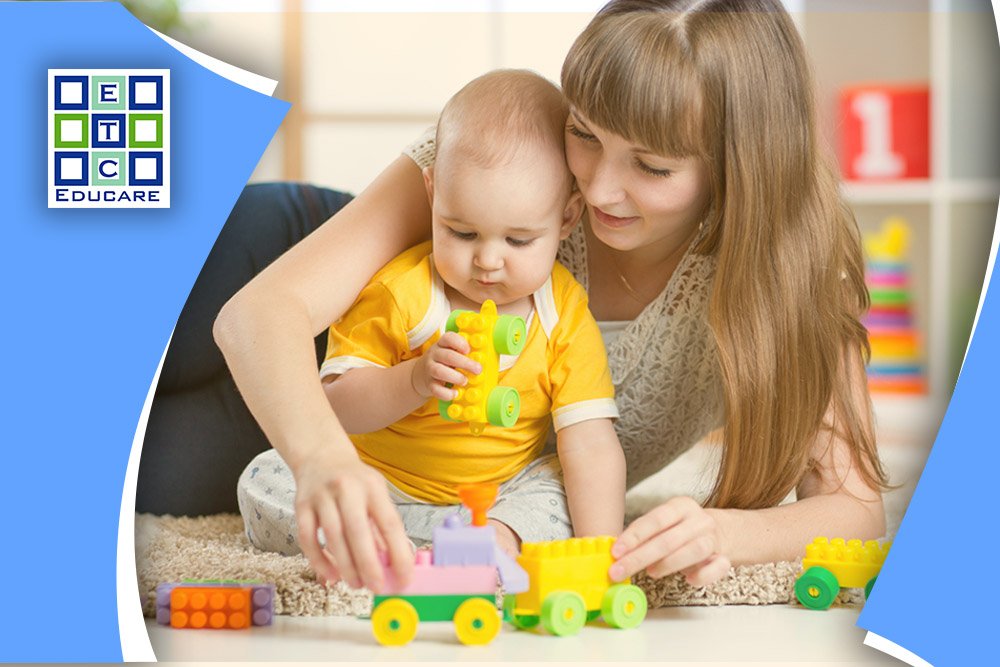 The CACHE Level 3 Qualification for the Early Years Workforce prepares learners to become Early Years Educators, enabling them to work with children from birth to 5 & gain knowledge of children aged 5 to 7 years.
The qualifications required to work with young children are changing and the CACHE Early Years Educator qualification is the gold standard for the sector, drawing on CACHE's reputation as the leading childcare qualification specialist.
Entry requirements 
You don't need any prior skills or qualifications in order to enroll on this course. However, you must be at least 18 years old, and we would suggest that you've worked with children before or hold a Level 2 in Childcare.
Course Duration:
You have up to 14 months to complete this course.  Don't worry if you need longer though, we can organize an extension to your course for an additional fee, which also extends your tutor support.
Assessment:
As you progress on this course, you will be continually assessed on your ability to work at Level 3. The course takes place across 23 units, with learners required to achieve a total of 61 credits. You will need to volunteer at a practical placement for at least 350 hours, and you will be required to complete a longitudinal study and show competence in a real work environment. You will be assessed during observations, which should take place during your normal daily routine. 
Your assessor will mark your written assignments, as well as sign off your observations
Course content:
Theme 1: Health and well-being  
Unit 1.1 Support healthy lifestyles for children through the provision of food and nutrition
Unit 1.2 WB: Support healthy lifestyles for children through exercise
Unit 1.3 WB: Support physical care routines for children
Unit 1.4 WB: Promote children's emotional well-being
Unit 1.5: Understand how to support children who are unwell

Theme 2: Legislation, frameworks, and professional practice  
Unit 2.2: Understand legislation relating to the safeguarding, protection and welfare of children
Unit 2.3 WB: Use legislation relating to the health and safety of children
Unit 2.4 WB: Follow legislation relating to equality, diversity and inclusive practice
Unit 2.5 WB: Working in partnership
Unit 4.1: Engage in professional development
Theme 3: Play, development and learning for school readiness  
Unit 3.1: Understand the value of play in Early Years
Unit 3.2 WB: Plan, lead and review play opportunities which support children's learning and development
Unit 3.4 WB: Promote enabling play environments
Unit 3.5 WB: Developing children's emergent literacy skills
Unit 3.6 WB: Developing children's emergent mathematical skills
Unit 3.7 WB: Support children's transition to school
Unit 3.9 WB: Develop children's cognitive skills
Unit 3.10 WB: Promote children's speech, language and communication
Unit 3.11 WB: Promoting children's physical development
Unit 3.12 WB: Promoting children's personal, social and emotional development
Unit 3.13: Support children with additional needs
Unit 3.14: Use observation, assessment and planning to promote the development of children
Unit 3.15: Use longitudinal studies to observe, assess and plan for children's needs
Do you need to have access to practical placement?
Placements are required for achievement of this qualification. A minimum of 350 placement hours is required. During placement, learners will need support from a professional within the real work environment who will be required to complete professional development records.
Which type of job roles can you apply for on completion?
 learners will be able to enter the workforce as Early Years Educators. Learners can progress into various job roles in the statutory, voluntary or private sectors such as:
• Assistant in Children's Centres
• Practitioner in nursery schools
• Practitioner in preschool classes in primary schools
• Pre-school worker
Online / face to face / blended
Duration: 14 months
Intakes: September, January and April